5 Tips on How to Select a Regina Real Estate Lawyer
Lawyers in Regina — Real estate and property law comprises the financing aspects of property: Such as mortgages, liens, and foreclosures.
If you have purchased or are thinking about purchasing property, whether you are considering a house, a commercial building or a piece of land, you may want to consult with a real estate lawyer in order to protect yourself from any unforeseen liabilities that might be attached to the property.
Real estate contracts tend to be full of legal jargon that can be difficult for the average person to understand. However, if you have selected the right attorney with years of experience to assist you with the real estate transaction, he or she can help relieve you from the stress of the deal by ensuring that all of your documents are in order and ready.
Selecting the right attorney will go a long way to ensuring that your house buying or selling process is a smooth one.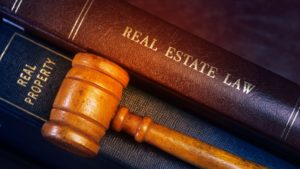 1. Choose a Real Estate lawyer
Not all lawyers in Regina practice Real Estate law!
It seems obvious, but some clients make the mistake of addressing any lawyer. For example, some might choose a family friend who helped with their divorce. Not every lawyer can help you in Real Estate.
Real Estate Legislation is complex and constantly changing and lawyers should be up-to-date on all changes. So, whether you are purchasing a new home, refinancing a mortgage, or listing your home for sale it is important that the lawyer you select is actively practicing Real Estate law.
2. Get Referrals from Mortgage Brokers & Realtors
Mortgage Brokers and Realtors have first hand experience working with Real Estate Lawyers and have an intimate understanding of how they treat their clients, legal service fees, and how quickly and efficiently they work.
The lawyers Legal Assistant plays an extremely important part in the Real Estate transaction often doing all the upfront work. Working with each lenders funding department, ISC (Land Titles), Mortgage Brokers, and Realtors. A Legal Assistant that is experienced in Real Estate transactions is as important as working with an experienced lawyer.
3. Contact the Saskatchewan Bar Association
The Saskatchewan Bar Association will be able to provide you with a list of attorneys in the Regina area that specializes in Real Estate law. Using the Saskatchewan Bar Association as a resource has the added benefit of ensuring that the attorney you choose is properly licensed to practice law in Regina. You typically can either call the bar association or visit their website to find a list of Real Estate lawyers in Regina
4. Examine Regina Lawyers/ Real Estate reviews
Many resources exist online that allow clients to provide reviews of attorneys whom they have hired to represent them in different types of legal matters. By reviewing other individuals' experiences with a particular attorney, you can judge whether an attorney might be the right fit for you.
5. When do you need to provide the lawyers name and contact information
Lenders will request your lawyers contact information when submitting the signed mortgage commitment with the Mortgage Broker. Required for lender solicitor instructions.
How to select a local Regina Realtor — here
How to select a local Regina Mortgage Broker — here

Kim Seifert
Mortgage Broker  lic# 316147
M 306-533-4492 | F 306-545-7446| kseifert@dominionlending.ca  
The Mortgage Firm  lic# 315912
3889 Arcola Ave E, Regina, SK S4V 1P5