6 Tips on How to Find a Realtor in Regina
Whether you're buying or selling a house, understanding how to find a the Best Realtor in Regina is essential and probably personal as well. Your agent will help you through all steps of the process and answer the countless technical, tactical, and financial questions that arise.
So you don't waste hours Googling for answers that a good real estate agent will have a clear handle on the ins and outs of the local housing market. Below are some of the best resources to turn to find someone you know you can trust.

1. Find a Realtor in Regina with the most listings
One simple, somewhat passive way to find the Best Regina Realtor is to identify which agents have the most listings in Regina and surrounding areas. Experience with many clients indicates a certain amount of ambition and hustle. You can review current MLS listings for Regina at Realtor.ca
Just because a Realtor has the most Real Estate listings in the area doesn't mean they are the best Realtor for you!
2. Get referrals from family, friends, other Regina Real Estate Professionals
Probably the most common strategy for finding a Real Estate agent in Regina is through word of mouth. Ask your family, friends, neighbours or other Real Estate professionals (ie. mortgage brokers, lawyers) who they recommend or have used before. Make sure to ask "would you use them again?"
The home buying process is an emotional time for many. Be careful using close friends and/or family as this could lead to conflict in the home buying process.
Finding the "right" Realtor is personal and subjective.
May work if the person's sale or purchase was similar to yours.
Don't assume one size fits all, even if their experience lines up with yours.
Compare the referral with 1-2 other realtors.
Be careful hiring agents you know personally, set ground rules.
Mortgage Brokers, Lawyers have first hand experience working with Realtors and have an intimate understanding of how they treat their clients and how they work with other professionals.
3. Get a referral from your previous Realtor
If you're moving to Regina, you could reach out to your previous Realtor for a referral. Most brokerages have a network of Real Estate agents they use across the Canada, and they can refer you to someone who would likely be a good fit. Understand, Realtors usually get a referral fee for recommending a local Realtor.
4. Look for community leadership
Here's an outside-the-box approach: Look beyond the performance numbers and find agents who have actually invested in the Regina area. Work with someone who believes in the community and does more than sell homes. Someone who participates in local schools, sports, developing businesses, or charities.
5. Evaluate what 'good/ best' means to you
Your idea of a good/ best real estate agent is probably different from someone else's, so it's important to make a list of qualities you most desire in the person you hire to sell or find you a home.
Does "good or best" mean they're the most ethical, have the highest sale volume, or have the greatest experience? Do you want an agent who takes charge, or one who focuses more on making you feel heard? Is customer service the highest priority? Avoid superficial "best local contests" as well. They are just made up competitions to get more traffic to media providers.
6. Make sure the Regina Realtor's license is up-to-date
Before you sign with an Realtor check if there Realtor's license is up-to-date. To check that the license is current, go to the Canadian Real Estate Association CREA or Saskatchewan Realtors Association SRA websites. You will also be able to see if the agent has faced any disciplinary action.
In conclusion
Avoid using platforms like Zillow and Google to find Realtors as the huge number of search results can make it inefficient and overwhelming. It is also hard to tell the top agents from agents who paid for more visibility. These tools are better for vetting agents than finding them.
So, finding the Best Real Estate Agent in Regina is a personal decision and shouldn't be taken lightly. Feel free to reach out to me and I can provide a list of local Regina Realtors that I have personally worked with and know first hand how they treat their clients and how they work with other Real Estate Professionals. If you are looking for other advice please checkout my Blog section.
How to select a Lawyers in Regina— here
How to select a local Regina Mortgage Broker — here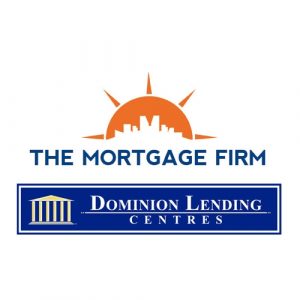 Kim Seifert
Mortgage Broker  lic# 316147
M 306-533-4492 | F 306-545-7446| kseifert@dominionlending.ca  
The Mortgage Firm  lic# 315912
3889 Arcola Ave E, Regina, SK S4V 1P5