Regina Mortgage Broker and Business Associations
To secure the best interest rates, contact a local Regina Mortgage Broker. Using a local broker in Regina provides you the ability to have a local Real Estate expert that knows and understands local market.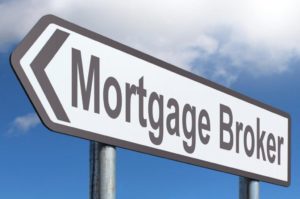 Mortgage Broker Regina Advantages
Using a mortgage broker in Regina poses many benefits, some of which includes:
·        Increased exposure to lenders, mortgage products and best available mortgage rates
·        Only required to pull your credit report once to compare multiple rates and lenders.
·        The mortgage broker can negotiate on your behalf and pass on some of their volume discounts to you.
·        Greater flexibility when finding a time to meet with your broker in-person as mortgage brokers usually have extended hours, outside of the typical bank business hours.
·        Access to your mortgage brokers large amount of industry knowledge as they are not limited to products from one lender.
·        They can help with a number of mortgage solutions such as: debt consolidation, mortgage refinancing, mortgage renewals, home purchase, second homes, and provide one pre-approval.
·        Free service, as mortgage brokers are paid by the lender that provides your mortgage. Exception is working with Private lenders that do not pay finders fees.
Mortgage Broker Association
As provincial associations are not mandated the majority of Regina Mortgage Brokers belong to Mortgage Professionals Canada (formerly CAAMP). Mortgage Professionals Canada is a national mortgage broker industry association which ensures ethical and professional standards are maintained.
Mortgage Broker Licensing in Saskatchewan
For Regina mortgage brokers to be able to conduct business, they must meet the education and experience requirements outlined by the Financial and Consumer Affairs Authority of Saskatchewan. This includes 24 months of experience, the completion of an approved mortgage broker education course, and a criminal record check. The Financial and Consumer Affair Authority of Saskatchewan enforces the Mortgage Brokers Act and Regulations to protect the public and betters the mortgage broker industry.
Other Professional Ties
When purchasing a new home or property in Regina you will come into contact with multiple professionals all who play different roles in the purchase process. The main individuals you will work with are realtors, home inspectors and real estate lawyers.
Realtors are overseen by the Real Estate Council of Saskatchewan. They have access to home sales data (MLS) and can help you find the right property and negotiate with the seller on your behalf.
·        Recommended Realtor in Regina:
Home Inspectors provide home inspections to determine the condition of the property. A home inspection will allow you to determine the required maintenance and repairs need on your property. To be a licensed home inspector in Saskatchewan you must meet the requirements laid out by CAHPI Saskatchewan (Canadian Association of Home & Property Inspectors).
·        Recommend Regina Home Inspectors:
Real Estate Lawyers execute all legal documents such as a purchase agreement and mortgage agreement and ensures your rights as a buyer are upheld.
·        Recommended Lawyers in Regina :
How to select a local Regina Lawyer — here
How to select a local Regina Realtor — here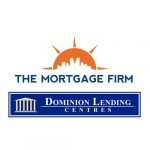 Kim Seifert
Mortgage Broker lic# 316147
M 306-533-4492 | F 306-545-7446| kseifert@dominionlending.ca
The Mortgage Firm lic# 315912
3889 Arcola Ave E, Regina, SK S4V 1P5