About DLC Leasing
There are many benefits for a business to choose to finance, rather than purchase equipment. It helps them conserve valuable capital, realize tax advantages and immediately obtain the equipment needed to grow. DLC Leasing originates and services a full range of financing for businesses and professionals. Our unique expertise and experienced support systems give you the ability to tailor financial solutions that suit any and all business requirements.
We have extensive and unique expertise in offering a wide range of leasing products and terms to clients with a variety of credit profiles. We provide leasing products for sole proprietors, partnerships, limited companies, public companies, municipalities and professionals. We structure approvals for start-up operations through to mature companies with prime, near prime or sub-prime credit.
What services does DLC Leasing offer?
1) Commercial Equipment Leasing
Enables businesses to obtain the use of machinery or other equipment on a rental basis while avoiding the need to invest capital in equipment. Ownership rests in the hands of the financial institution or leasing company, while the business has actual use of the equipment.
Who is eligible?
Incorporated businesses (newly formed or established)
Proprietorship
Partnerships
Professionals (ie, salespeople who are required to purchase their own business assets, individuals who operate a business under their personal name)
Government entities
Non-Profit Societies
What is eligible?
Any asset that is new or used, and where the function is for cash-generating business-related purposes. A business can lease practically any asset depending on their credit, including:
Agricultural equipment
Point of Sale Systems
Telephone Systems
Medical and Dental equipment
Janitorial equipment (burnishers, duct cleaning equipment, ride-on sweepers)
Pressure Washing equipment
Industrial Sewing machines
Security Systems
Landscape equipment
Shelving and Racking solutions
Embalming and Cremation equipment
Automotive Repair equipment (hand tools are occasionally considered)
Computer Hardware and Software
Forklifts/Compressors/Backhoes, etc
Sound and Lighting
Office Furniture and Photocopiers
Golf Carts (for golf courses or retirement homes)
Restaurant equipment
Survey equipment
Artwork
Portable Shelters and Modular Office Trailers
Highway Trucks and Trailers
2) Merchant Cash Advance
A Merchant Cash Advance is a lump-sum payment to a business in exchange for an agreed upon percentage of future credit card and/or debit card sales.
Who is eligible?
Any business that accepts credit card and/or debit card purchases
Must have a minimum of $5,000 credit/debit card billings per month
Minimum 1 year in business
3) Business Factoring
A financing method in which a business owner sells accounts receivables at a discount to a third-party funding source in order to raise capital.
Who is eligible?
Incorporated businesses such as:
Staffing companies
Trucking companies
Manufacturing/Distribution companies
Apparel companies
A business with $250,000 + in receivables
NO – Construction/Software companies/Businesses with 'trailing services'
4) Vehicle Leasing
Vehicle leasing is the leasing (or the use of) a motor vehicle for a fixed period of time. It is commonly offered by dealers as an alternative to vehicle purchase, but is widely used by businesses as a highly cost-effective method of acquiring vehicles for business, without the need for cash outlay.
Who is eligible?
Incorporated Businesses
Proprietorships
Professionals (that use their vehicle for business use)
Consumers
Vehicle Leasing Cheat Sheet
| | | |
| --- | --- | --- |
| Vehicle Use | Business (Commercial) | Personal (Consumer) |
| Mileage – under 90,000 | A credit – Yes/B credit – Yes * | Yes (nothing over 90,000) |
| Age – under 5 years | A credit – Yes/B credit – Yes ** | Yes (nothing over 5 years old) |
| Cost – over $10,000 pre-tax | A credit – Yes/B credit – Yes | Yes (nothing under $10,000) |
| Private Seller | Okay, except Ontario | Okay, except Ontario |
* must be under 150,000km ** must be under 8 years
In order to qualify as Business or Commercial use, the vehicle must be used primarily for business, not driving to work. We are not able to finance Taxi or Limo vehicles at this time.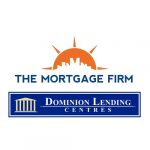 For further details on leasing please feel free to contact me.